Mo Willems' Pigeon and Duckling Christmas Ornaments
felt story board
I made for my daughter as well. If you haven't read any of the Pigeon books, then you've been missing out.
This post may contain affiliate links meaning I get commissions for purchases made through links in this post. Read my disclosure policy here.
Mo Willems' Pigeon Book List
Supplies list for Pigeon and Duckling Christmas Ornaments
yellow, orange, white, black, light blue felt
christmas tree hooks
craft glue or hot glue gun
paper
marker
scissors
My son used a drinking cup to trace circles onto a piece of paper for the head and whites of the eyes. There were 4 different sizes because the Duckling's head is smaller. For the colored parts of the eyes, he just eyeballed them and cut them straight out of the felt and I cleaned it up a bit. He cut out the circles from the paper and then placed them onto the felt. I pinned them down and he used a black marker to trace around it. He then cut out the circles from the felt. We did the same for all the other pieces like the beak as well. We used craft glue to glue all of the pieces together and then I poked a hole through them with our ornament hooks and ta da! There you have it, super easy for your kiddo to put together. Pardon the mess in the background, that's what my house looks like during school. My daughter is just beside him playing with our
dinosaur felt activity
. Visit Mama Miss to follow along on the
10 days of kid made Christmas Ornaments
, each day there are 6 to 9 bloggers linking up with their own kid made ornaments. How awesome is that?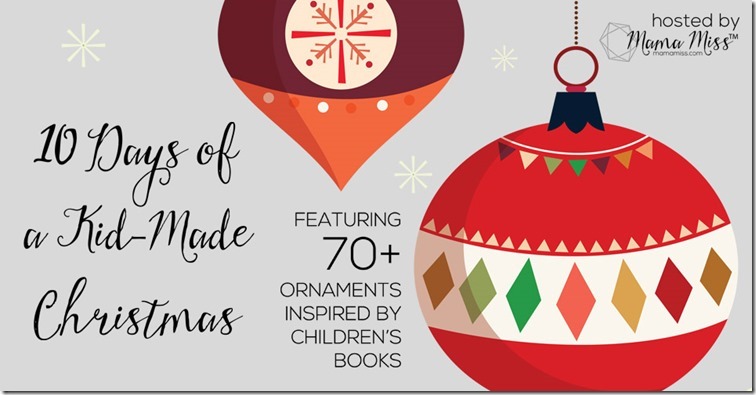 Don't forget to visit these lovely ladies:
Happiness is Homemade
Inspired by Familia
Creekside Learning
FSPDT
Coffee Cups and Crayons
You can also see our other
felt activities
as well, it's the only crafty thing I can create with.
We are huge fans of the Pigeon books from Mo Willems so I had to make  a set of Christmas ornaments to go along with them. These are kid made ornaments that my son, who is in the first grade, created. He is very proud of them. I had to hold back my impulse to trim the edges and smooth them out but he did an awesome job. He did everything from start to finish which is pretty cool if you ask him. They are his own and they are up on the Christmas tree. You can see the