5 Tips for Homeschooling an Only Child
In the early days of homeschooling I found out quickly that homeschooling an only child meant that we would spend A LOT of time together. Even when my own brain needed a break my daughter would be on my heels asking question after question. And I had to be ready for that. Now homeschooling an only child has it's pluses and it's minuses.
Mostly you hear about the lonely child or what to do about socialization.
These can be realities but guess what? They can happen to any child even one in a public or private school setting too. To state my case I'll tell you that my sister was lonely in public school. Yes she had darling me around to play with but we are a couple of years apart and she was extra smart. So she was a few years younger than her classmates. She was singled out being brainy and later admired for it. So homeschooling doesn't necessarily create the lonely child . And as far as socialization? My daughter does too much of it. We work through sharing, bullying, and appropriateness with friends and cousins. We are on our 6th year of homeschooling and these are five tips I deal with homeschooling our only child.
This post may contain affiliate links meaning I get commissions for purchases made through links in this post. Read my disclosure policy here.
1. Start the Day out Right
From the beginning we've started the homeschool day with a mini devotion. Prayer and scripture. Lately I've been encouraging my daughter to share more of what is on her heart so we can pray about it and watch wonderful things happen. Doing this sets the day for us. She's a thoughtful child and a worrier like her mom so I understand where she is coming from.
2. Taking a Break Together
By the time we have a few classes under our belt Mommy and daughter both could use a break. We take a rather long one and it includes time for lunch and play or a project in my case. Depending on how we both feel sometimes we hang really tight together during our break. This happens about once or twice a week when she doesn't want to head out of doors for play time. We do something special just the two of us. No friends or other. What does this do for two people that spend so much time together? It's just nice. We head back to the school room in lighter spirits and a new sense of closeness. Friends are nice but family is nicer.
3. Diving into the Curriculum
I think it's important to edit our curriculum to fit our daughter's needs. Every child is different and while it's taking a bit to sink into my brain I've discovered that my daughter is not a crafty person. As such I get to tweak our curriculum to meet her needs and omit some of the fluff that won't do much for her. We're boxed curriculum users but even though we've found a good fit there are still some things that tweak. So Mommy dives into the curriculum at the end of the summer getting to know what we'll be learning in the coming year.
4. Plenty of Field Trip
When I was in school we took field trips to see ballets, movies, and occasional factories. These days we try to do some educational outing once a week. We don't always make it because frankly that is a lot but even the smallest things can be educational. This keeps us from getting bored with too much book work and expands some horizons on the world around us. We also do some field trips during the summer break since we may have to travel al a ways to get to them. Fire Stations, various kinds farms, historical sites, the hospital (not as a patient), the aquarium, museums, home building sites (yes watching our home being built was an educational experience), different work environments, manufacturing plants, art galleries, and more. People are usually accommodating for an inquisitive kid.
5. Take Each Day as It Comes
I'm a worrier and an over thinker. A planner and an organizer but sometimes all of that can keep me from relishing in the day. From enjoying just what is. The biggest tip for homeschooling an only child is not to worry about tomorrow or that test coming down the way. Don't worry about where she's going to college or how we'll pay for next year's curriculum. Just enjoy the learning of today and relish in what is.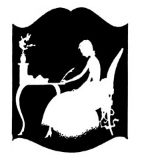 Kemi Quinn is a wife, mother, church musician, and amateur cook. She loves to read about how women kept home in time's past (aka Vintage Homemaking). Connect with Kemi over at Homemaking Organized
Don't forget to take a read through the other posts in the
Dear Homeschool Mom series
.
If someone had told me 9 years ago when we brought our sweet baby home from the hospital that I would be homeschooling an only child I would not have believed them. I just KNEW that my husband and I would have at the very LEAST 2 children but certainly 4 and I would be homeschooling them all together in sweet days of outdoor play, exploration, singing Kum Bah Yah, and eating homemade everything. But alas that was not to be. Our blessing of children was limited to one.