Amazing Homeschool Gift Ideas & Deals
Gifts for Homeschool Moms
You do a ton for your family, now let's get you some homeschool gifts to save your sanity, save your time or give you peace.
The Little Learner's Lane is the one stop library of my activities all organized for you to easily save to your computer.
Looking for a Christmas, healthy food or a counting activity?
Find exactly what you need without the fuss.
⭐️ Save time hopping from one blog post to another entering your email address and waiting for emails
⭐️ Instant access to a library of activities that has what you need organized by grade and subjects
⭐️ Stop wasting time jumping on Google or Pinterest finding activities that don't engage your child
⭐️ No more ads or interruptions
That's not all, you can get these limited-time bonuses too
Print & Go Homeschool Student Planner ($12 value)
SAVE 50% OFF for a limited-time only.
For more in depth studies with fun and engaging ideas, visit the Living Life and Learning Shop and use the code:  HOLIDA22 to save 30% off of your purchases.
Homeschool Mom Apparel
Homeschool Dad Kissing the Teacher T-Shirt
Homeschool mom Home Schooler First Day of School Homeschool T-Shirt
Funny Homeschool Mom Women Quarantine Teacher T-Shirt
Womens Not all classrooms have four walls Nature Lover T-Shirt
Homeschool Fuel Mug Homeschool Mama Mug Homeschool Mom Mug Homeschool Mom Coffee Cup Homeschool Fuel Homeschool Mug Mom Mug
Homeschool Mom Coffee Mug, Iced Coffee Mug, Teacup 15 oz
Must-Read Homeschool Books
Save your sanity and learn to embrace the whole lifestyle of homeschooling with any of these uplifting homeschool books.
Homeschool Planning Guide for the Unorganized Mom: An easy-to-follow plan for successful homeschooling when you don't even know where to start

The Call of the Wild and Free: Reclaiming Wonder in Your Child's Education

The Brave Learner: Finding Everyday Magic in Homeschool, Learning, and Life

The Unhurried Homeschooler: A Simple, Mercifully Short Book on Homeschooling

The Read-Aloud Family: Making Meaningful and Lasting Connections with Your Kids

Teaching from Rest: A Homeschooler's Guide to Unshakable Peace

Homeschool Planners
Get your homeschool organized with any of these printed homeschool planners.
Homeschool Mama: Weekly & Monthly Lesson Planner and Record Book for Teaching Multiple Kids | Academic Calendar Year | Pretty Polygons (2020-2021 Homeschooling Family Organizer)

Chaos Coordinator – Homeschool Lesson Planner: Weekly & Monthly Record Book for Teaching Multiple Kids | July – June Academic Calendar Year Agenda | … (2020-2021 Homeschooling Family Organizer)

Homeschool Mama Customizable 12 Month Homeschool Planner | Plan and Track your Homeschool Year: Undated Mega Planner and Organizer For Homeschool Moms … Attendance, Grading, Tracking and More

The Ultimate Homeschool Planner (Orange Edition)

Planners Gonna Plan: Homeschool Lesson Planner: Undated Organizer for Distance Learning Home School Parents & Tutors

Teacher Planner: Flexible Lesson Planning for Any Year

Educational Homeschool Gifts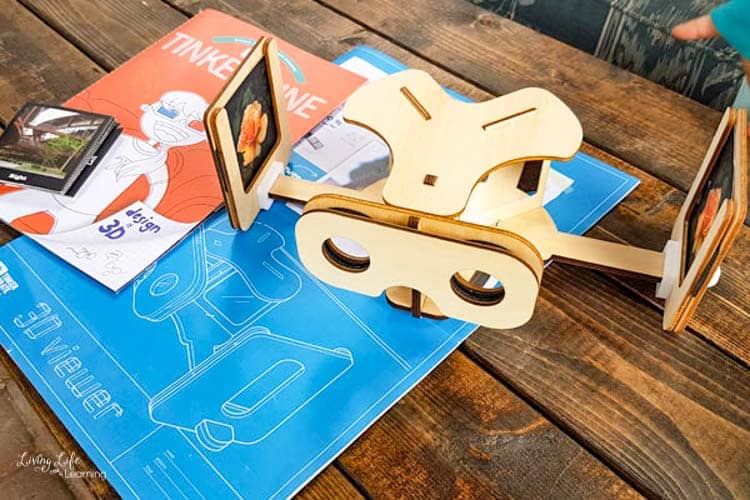 If you've been looking at the KiwiCo subscription boxes for your homeschool now is the time to jump in, use the code AWESOME, if you order by the 25th, to start the first month for only $4.95.
It's the perfect educational gift for your kids, this is from the Tinkercrate box. For younger kids, you want the KiwiCrate.
They have expanded their line and also have an art and geography and culture box too. So many choices.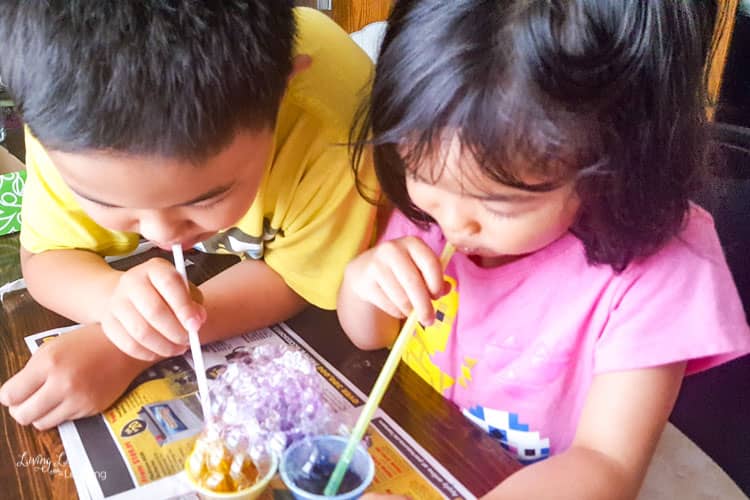 Save 50% off your Green Kids Craft boxes with the code JOLLY50 if you prefer STEAM activities for your kids.
The Green Kids Craft has a variety of STEAM activities paired together around one theme. The box we got was about oceans. We made an ocean sensory bottle to show us how fish float, cleaned oil like in an oil spill and made watercolor bubble art, and more.
If your child loves to code, try out the Bitsbox kit to get a bundle of new projects to code. They were a lot of fun and my joker of a son had a hilarious time when he completed the project below.
Use the code BF2022 to save 25% off your entire order.
Holiday Baking Challenge
Grab the Kid's Baking Challenge for 50% off to teach your kids to bake this holiday season.
Board Games
See my list of favorite board games that your kids will love this Christmas. We're a huge gaming family and enjoy spending our time together playing board games a couple times a week.
Goliath Virus Card Game The Contagiously Fun Card Game – Bilingual, Green (920439)
Sleeping Queens Card Game, 79 Cards
Cities of Splendor Board Game EXPANSION | Family Board Game | Board Game for Adults and Family | Strategy Game | Ages 10+ | 2 to 4 players | Average Playtime 30 minutes | Made by Space Cowboys
Ravensburger Labyrinth Family Board Game for Kids and Adults Age 7 and Up – Millions Sold, Easy to Learn and Play with Great Replay Value (26448)
Blokus Game
ThinkFun Cat Crimes Brain Game and Brainteaser for Boys and Girls Age 8 and Up – A Smart Game with a Fun Theme and Hilarious Artwork
Hasbro Risk Game
IsEasy Uno Playing Card Game Mattel Games Wild Card Uno Flip Uno (Wild Card uno)
The Bears and The Bees | A Delightfully Strategic Tile Laying Game Ideal for Kids, Teens, & Adults | from The Creators of Cover Your Assets & Skull King, Grandpa Beck's Games | 2-5 Players 7+
Picture Books for Kids
I always get books for my kids as gift, I want them to appreciate the books and see them as a treat so that they look forward to reading.
The Pigeon Will Ride the Roller Coaster!
The Smart Cookie (The Food Group)
The Good Egg and The Bad Seed 2-Book Set
Rosie Revere, Engineer (The Questioneers)
Somos guardianes del agua (We Are Water Protectors) (Spanish Edition)
Secrets of the Sea: The Story of Jeanne Power, Revolutionary Marine Scientist
Drop: An Adventure through the Water Cycle
Aaron Slater, Illustrator (The Questioneers)
Ada and the Galaxies
Graphic Novels for Kids
In case you have a child who doesn't love reading, did you know they have so many graphic novels now. They even turn some of the great classic books into graphic novels like A Wrinkle in Time.
They're perfect for engaging kids who aren't a fan of reading and for visual learners too.
Phoebe and Her Unicorn (Volume 1)

Narwhal's Otter Friend (A Narwhal and Jelly Book #4)

The Raina Telgemeier Collection (A Box Set)

Awkward (Berrybrook Middle School (1))

Zita the Spacegirl (Zita the Spacegirl, 1)

Tales from a Not-So-Fabulous Life[TALES FROM A NOT-SO-FABULOUS L][Hardcover]

Chapter Books for Kids
Do you have a voracious reader? I have always been on the search for great series to keep my reader going, they love diving deeper into characters and storylines. You can't go wrong with any of these books and if there's a movie, we always require the kids to read the books first.
The Rainbow Magic Fairies (Original) Complete Set 1-7: Ruby the Red Fairy, Amber the Orange Fairy, Saffron the Yellow Fairy, Fern the Green Fairy, Sky the Blue Fairy, Inky the Indigo Fairy, & Heather

Wonder

Enola Holmes: The Case of the Missing Marquess (An Enola Holmes Mystery)

Charlotte's Web

Roald Dahl Collection 16 Books Box Set

The Indian in the Cupboard

Wings of Fire Boxset, Books 1-5 (Wings of Fire)

Dragonwatch Daring Collection: Dragonwatch; Wrath of the Dragon King; Master of the Phantom Isle

Harry Potter Hardcover Boxed Set: Books 1-7