Take a look at my favorite resources, I've used everything here with my family and these are resources that I use year after year.
Favorite Homeschool Books
While you may not be a classical or Charlotte Mason homeschooler, I read these books again each year.  I like seeing differing views on homeschooling and it encourages me to know that it can be done in different ways. My homeschool is a mesh of both and I credit it to the Well-Trained Mind
and The Charlotte Mason Companion
. Ruth Beechicks's books break things down so it's so easy to understand and she encourages you to create your own curriculum. This is great for frugal families who can't afford the big boxed set of homeschool curriculum.
The Well-Trained Mind: A Guide to Classical Education at Home (Fourth Edition)
A Charlotte Mason Companion: Personal Reflections on The Gentle Art of Learning(TM)
The Three R's
You Can Teach Your Child Successfully: Grades 4-8
Favorite Homeschool Curriculum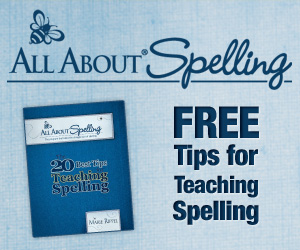 We're finishing level 2 and heading into the 3rd level of All About Spelling. It's a great hands-on spelling curriculum, and this is perfect for my reluctant writer. He doesn't have to write out all of the words and he can use the tiles instead if writing is bogging him down.
There are 7 levels in all and you can use the tiles from the first package for each level.
Story of the World
is our favorite history curriculum. I used all four books with my oldest and now history is one of his favorite subjects. Along with the text, you need the activity book, I also have the audiobooks
to make listening to them a breeze. The activity books
includes references to the two big history encyclopedias, fiction and non-fiction books, coloring pages, map work and craft ideas. We love it.
&
&
Favorite Kids Activities
Little Passports is one of my favorite subscription sites for my kids. We did the World edition and it got my son interested in learning about different countries which led to geography and mapping skills.
They also have U.S. and preschool subscription option as well
Creation Crate is perfect for kids who love to tinker and create their own projects. My son can build the electronic circuit then he programs it and uploads it to the circuit board.
Coding is not for the faint of heart and it takes a lot of troubleshooting but it's great for those kids who love it.
For the Home
Rocky Mountain Oils are my essential oils of choice, I've used the MLM companies who tout that they have the best quality, and I love them as well. So I was skeptical to try another brand that wasn't one of the two big brands. These worked just as well as the ones I already have but they are nicer on the wallet. If you're in the US, they have free shipping and a money back guarantee. It's become a part of my daily routine to take a care of myself, my family and to clean our home. They also have wonderful deals each month. A perfect way to de-stress on those not so good days.